Premium Homemade A2 Milk Kefir, Coconut Water Kefir & Kombucha Tea
We prepare use pasteurized toned milk for Milk Kefir, and organic jaggery powder for Water Kefir at our home in most hygiene atmosphere. We prepare all our fermented drinks for self consumption at our kitchen, and we would also love to share with people and spread the wellness.
We have mastered the art of brewing through traditional methods, experimented with various flavors and we careful source the materials used for brewing.
Why you should buy from us?
All our products are homemade, right in our kitchen. We are not a company, we are a family and do not involve any workers in preparing.
We use 24 Mantra Organic Jaggery powder for water kefir.
We offer you what our family and children drink. We do not do mass production, we prepare in small batches only.
We give fresh drinks only.
We hand deliver to your house in Bangalore nearest to our location (Around 10km) or send by Dunzo (as per actuals)
Kefir Milk –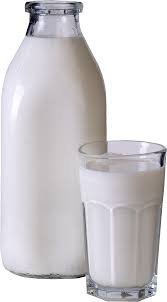 Cow Kefir Milk
PRICE: 2 Liters Thick Kefir Milk Rs.850

Kefir milk is one of the best probiotic drinks. It contains more than 30 strains of helpful bacteria and beneficial yeast which helps to build friendly flora within our gut. You can read the benefits here.
Serves 2-3 People for 10 days

Concentrated kefir milk to be diluted with water at 1:3 ratios and consumed.
Store in the fridge for upto 10-12 days.
Subject to availability.
Delivered within 24 hours
Water Kefir (Palm jaggery)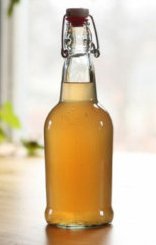 Water kefir (dairy free) is best alternative for milk kefir with good numbers of beneficial bacteria and yeast compared to Yogurt. It is brewed with Organic Palm Jaggery Powder for better health and sugar alternative, you can enjoy the slight fizzy taste, just like soda. You can add some flavors to to enhance the taste, for example lemon juice, ginger juice, orange zest etc., it will be amazing fizzy drink with additional health benefits.
PRICE: (Delivery within Bangalore city – by Dunzo or Store pickup)
2 Liters Water Kefir Rs.850
Serves 2-3 People for 10 days
We offer raw water kefir, you can add flavors.
Store in the fridge for upto 10 days.
Subject to availability.
Delivered within 24 hours
Coconut water kefir is wonderful non-dairy probiotic drink enjoyed by all ages. We use 100% pure and young coconut water and ferment for 24 hours – 36 hours. You can drink plain or infuse with organic mint leaves and add a dash of lemon before drinking. Please check the complete details here.
PRICE: 2 Liters Coconut Water Kefir Rs.900
Organic Kombucha Tea
We prepare and ferment probiotic Kombucha tea with Organic tea leaves and 24 Mantra Organic Sulphurless sugar (for fermentation purpose, sugar is required) at our home kitchen. We do not add any flavors, it is ready to drink, maybe you can squeeze some ginger juice or lemon juice to enhance the taste. You can check the benefits of Kombucha here.
2 Liters Organic Kombucha Tea Rs.850
Serves 2-3 People for 10 days
We offer organic plain kombucha tea, you can add fruit juice flavors if you prefer.
Store in the fridge for upto 30 days.
Subject to availability.
Delivered within 24 hours
How much quantity to drink per day?
Please note, all these fermented beverages are not medicines, it is like any other food made in your kitchen.
We recommend consuming any one of the probiotic drink at your preferred time, and give a break of 2 – 3 hours before consuming other fermented drink.
Start Kefir milk or water kefir with 50ml per day and gradually increase to 200 ml per day once you are used to it.
Kombucha 30 – 50 ml to start with for a week and late increase to 100 ml.
NOTE:
These homemade products are subject to availability.
We provide in 1 liter food grade pet bottles, if you need in glass bottles Rs.100 per bottle will be charged extra.