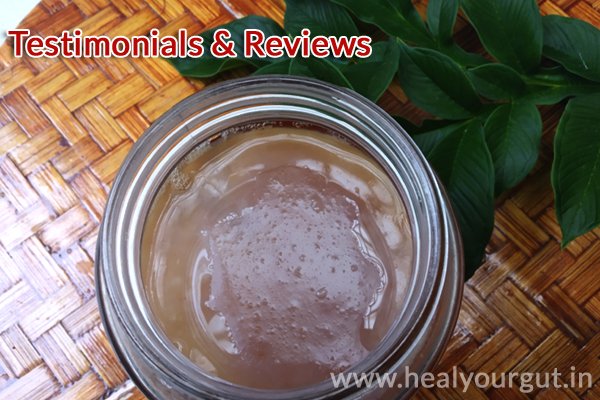 I am 68 yrs old a chronic patient of diabetes and a breast cancer patient too ( surgery done 3 yrs ago and radiations 27 sittings). I came to know about the goodness of kefir grains in Google and found that starter kefir grains are available in Bangalore, at Heal your gut. I placed an order and started regularly making my own kefir at home.
I am taking hormonal tablet for cancer which has some side effect of osteoporosis – due to which I was going through lots of body pain earlier. Now I am very happy to say that my body pain has reduced significantly.
Secondly, I am a diabetic person with high blood pressure, gastric problems and nerve problem, all these issues have eased down. Now, I find that my sugar levels both fasting and post prandial both are showing perfect results since last one week (of course I am taking all of the medicines) but it was not the same way before. Feeling very energetic too. Doing almost all the jobs of cooking in the kitchen too.
Anybody with these problems can try kefir atleast once. But yes! the results won't show the next day as I could notice it only after taking it for atleast one month . So try kefir, it is not a costly affair also. But, please consult your doctor for any change in diet and all your medications are must!
Ms.Chandan Sinha, Chennai 20, Aug, 2018
——————————————-
The kefir you gave me is helping so much with my IBS issue. I am able to feel some relief after consuming kefir. Thanks for your service.
Ms.Swetha, Bangalore September 06th, 2018
———————————————