Organic Kefir Grains & Kombucha Bangalore, India
International Origin & High Quality Cultures.

Order Now: Whatsapp No. +91-8277718123
Locally cultured at our home, done in small batches only.
Based in Bangalore, we deliver throughout India!
100% Gluten Free & GMO Free
Developed with organic milk
No Artificial Sweetener
High Bacteria Count
Live, Natural and Pure Grains
Rich source of calcium, protein and B-vitamins
Builds Immunity & Fights Allergy
You will Buy only once!
FSSAI registered
Order Kefir Grains Online!
MILK KEFIR GRAINS, INDIA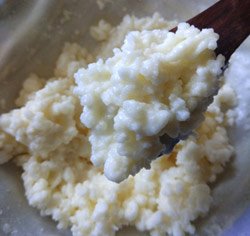 Rs.950/-  For 20 Grams of kefir grains – Free Delivery + Free Double Mesh Strainer & Solid Wooden Spoon
20 Grams Kefir starter grains will be sufficient to culture 500 ml of milk. Same or Next Day Dispatch! Hand delivery within Bangalore City limits (Within 10 km range from Hebbal) ! We use Courier service for all India Delivery.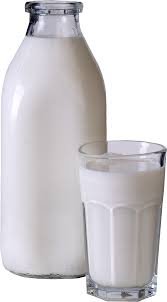 Ready to Drink Milk Kefir and coconut water kefir is also available! Please check the package.
Order Now: Call Us or Whatsapp +91-8277718123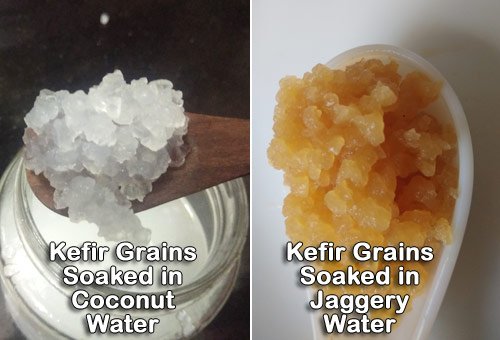 Water kefir grains can be used make a diary free fermented beverage with tender coconut water, coconut milk or fruit juice. We have included some recipes for you to make flavored juice. More Information >>
Rs.950/-  For 30 Grams, Free Delivery + Free Double Mesh Strainer & Solid Wooden Spoon
Ready to Drink Milk Kefir and coconut water kefir is also available, free delivery within Bangalore city limits! Please check the package.
What is the difference between Water Kefir vs Milk Kefir? Which is better?
Order Now: Call Us or Whatsapp +91-8277718123
ORGANIC KOMBUCHA SCOBYS

 Rs.950/- FREE DOOR DELIVERY!
We will supply 1 grownup SCOBY and required starter ready Kombucha tea for you to start your culture.
We are a small family dedicated to supply fresh traditional live kefir (pronounced as "kuh-feer") grains and Kombucha tea which are organically cultured to benefit our family and the public.
Our Kefir cultures are maintained with locally purchased organic milk, guaranteed viable and healthy, and packaged in glass jars. The grains will last and grow indefinitely so it is effectively a lifetime supply for you, your family and friends.
We will pack one portion of Kefir Starter with cow milk. You can start culturing at your home and use it following the instructions.
For Kombucha tea, we use organic tea leaves and sulphurless organic sugar to brew best concoction.
Testimonials
"I am 42 year old, from past 2 years I was suffering from Asthma (breathing issue) and digestive disorder which both were inter-connected. I had been to several doctors including Allopathy, Ayurvedic and Homeopathic as well, which didn't give me any results. I was forced to keep Asthalin pump on choking emergencies.
Later, I got some information online by browsing Dr.Mark Hyman videos related to functional medicine and its good effects. Dr.Hayman gave more importance in improving good bacteria's in the gut through adding probiotic in the diet. So, I learnt about Kefir in detail which is a top source of probiotic and got in touch with Kefir team to source the Kefir grains online. I am consuming kefir drink on daily basis before my breakfast on empty stomach. I could see improvements within a week and digestive issues were also improving. Now, it is almost two months, I am totally relieved from Asthma and stomach disorder. I am really thankful to Dr.Mark Hayman and Heal your Gut family."
Saravana.J 06/Dec/2016 Bangalore
——————————————-
My name is Manivannan, diabetic since 10 years. I had leg inflammation and constipation for last 6 months. I got know about Kefir drink through Neander Selvan (United States) and its effectiveness. I started searching for Kefir grains in Bangalore, I found HealYourGut website and ordered online. It was delivered to home on the same day and was explained by their delivery person. I started consuming kefir drink, which seems to helping a lot in digestion, bowel moment and I can see improvement in reduction leg pain. My sincere thanks to HealYourGut team.
ManiVannan 15/Dec/2016, Bangalore
——————————————-

Was quite impressed with the immediate response from Sathya. He came home personally and delivered the Kefir grains in a glass jar and also brought along the ready made Kefir drink in another bottle. He explained the benefits of the drink and also explained in length about how we could achieve better results by making a few lifestyle changes.
Seema Venugopal 21/01/2017, Bangalore
——————————————-

I am 39 years old and was suffering palpitation, stress, gas inflammation, and indigestion. I visited many doctors, but they only cured the symptoms for that particular period of time and not the root cause. All allopathic medications caused me many side effects and sleeplessness.
Later, I heard this probiotic drink "Kefir" from Sathya, I thought why not give it a try? For my surprise all my problems started vanishing in a very few days and now I feel much more healthy and active. My problems got solved without any side effects.
Ravi, Bangalore 20/02/2017 More Testimonials >>
——————————————-
Important Links
Important Link: Dr.Mark Hyman (Functional Medicine Doctor for Ex-President Bill Clinton) on Gut issue, Diabetes, Allergies, Inflammations, cardiovascular diseases, etc., and how Probiotics and Prebiotics helps to address major health issues with simple lifestyle change & no medications. (10 Minutes Video only)
Buy Kefir Grains Online Throughout India : Kefir Grains in Delhi, Noida & Faridabad, Kefir Grains in Mumbai, Pune & Nashik, Kefir Grains in Andhra Pradesh, Telangana & Hyderabad, Kefir Grains Chennai, Madurai, Trichy & Coimbatore